Boat Club Customer Survey Highlights 2022
We recently asked our customers to help provide feedback based on their experience with our Boat Club. Many of you were able to provide invaluable insight into how you rate our services, along with some fantastic ideas and suggestions on how we can improve. Here we have a summary…
35% are members of our Platinum Membership Plan
59% are extremely satisfied with the functionality of our booking app
How you rated our service:The percentage of responses rating the service good or excellent was:
Friendliness of the team 100%

Recommend to a friend or colleague 62%

Does the club meet your expectations 55%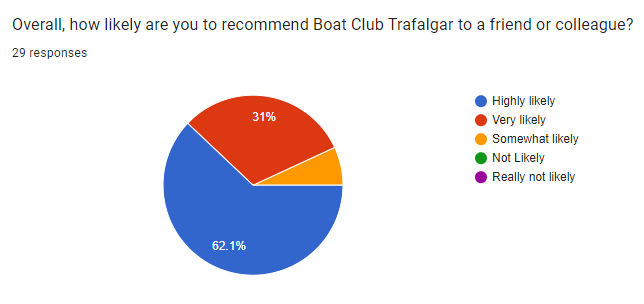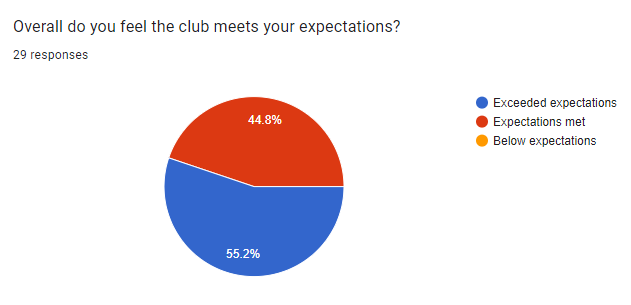 38% have been members of the Boat Club for 3 years
Your comments:
The comments section has been invaluable. It's given us a very clear direction on what we need to focus on over the season, and I'm delighted to say we're already putting many of the suggestions into action:
Not a member yet?
Our boat club concept is based on boat sharing, also known as 'membership boating'.
Quite simply, it's a club where the fleet of boats are available for use by its members as often as they like and the members don't have to own a boat. They just pay one, simple monthly amount and no joining fee.
Why not get in touch for a free Boat Club taster session?
We'll jump aboard one of the fleet boats and head out for some sea air, answering any questions you may have about membership boating along the way.
---